Vortex Guardia Security, Inc
VORTEX GUARDIA SECURITY, INC. is a new player in the field of security, created to meet the growing demands for the security services of its Mother Company, Corinthians Integrated Security, Inc., and its subsidiaries, Mega Corinthians Security, Inc. and Eagle Corinthians Integrated Security, Inc.
Due to the proven track record and recognition the mother company its subsidiaries have gained in the industry, a new subsidiary had to be created to service more clients and expand to greater territories. This had to be done to stay within the bounds of the laws on certain limitations on the number of guards and agency can have.
As of now, VORTEX GUARDIA SECURITY, INC. is basking under the limelight and reputation of its Mother Company and subsidiaries. However, one thing is for sure: the same quality of service, personnel, and training that its predecessors have received will be the same that this agency will get.
As the name Vortex implies, this new agency is set to create a whirlwind effect and turbulence, despite being a new entrant on the field of security agency. With a great Mother Company and subsidiaries as its backers, this company is expectant to receive the same recognition and reputation its predecessors have earned.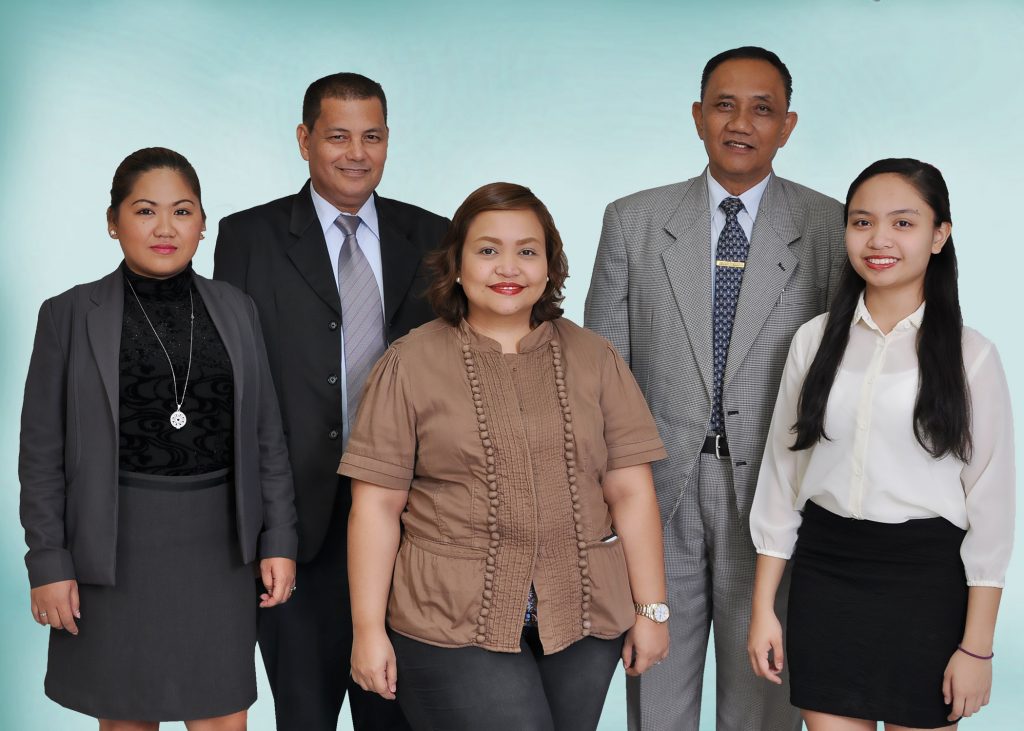 LEFT TO RIGHT
Ma. Penolope G. Esmilla, Director / Ramdhari C. Chanderamani, Director / Jessamine Syrelle B. Castillo, Treasurer & Director / Augusto L. Talaue, President / Darlene Jeanette T. Bongat, Director
Services
Premises Security Services

Intelligence, Investigation & Undercover Operations

K-9 Sniffing Dogs

CCTV Security Operator/Monitoring

Armored Security Services