Mega Corinthians Integrated
Security Inc.
MEGA CORINTHIANS INTEGRATED SECURITY INC. (MEGACOR) came into being to accommodate the growing demands for security services upon the mother company, Corinthians Integrated Security Inc. (CISI). As more clients expanded and needed additional security, there was a need to open up a subsidiary to service them and take in new and smaller clients because of certain legal limitations on the number of guards an agency can have. Upon the initiative of CISI President & General Manager Noel E. Bongat, MEGACOR was organized with Dr. Muriel E. Bongat as President.
Five years ago, MEGACOR started out as a "clone" of the mother company CISI. After all CISI has established an enviable track record and reputation for its high quality standards as far as security is concerned. In fact CISI has always rated high in the tough periodic evaluations by its clients, like Smart Communications Inc. and Philippine Long Distance Telephone Company. With its reputation as "one of the best-organized and most stable security agencies in the country, "CISI stands out as the logical choice to serve as the model by which the newly-born MEGACOR can mold itself into.
In its first couple of years in existence, it bided its time; growing, expanding, gaining experience, and even learning from its mistakes until the time was right. Then it decided to fully flex its muscles and go for the big clients in direct but "friendly" competition with its mother company (CISI) within the PLDT and Smart Communications turf. Smart and PLDT has set high standards for its accredited security providers. If an agency rates below 2nd place, it goes through the tedious process of re-bidding to renew its security contract.
On its first periodic evaluation MEGACOR rated 2nd and garnered 1st on the next evaluation. So far, it has never gone through re-bidding.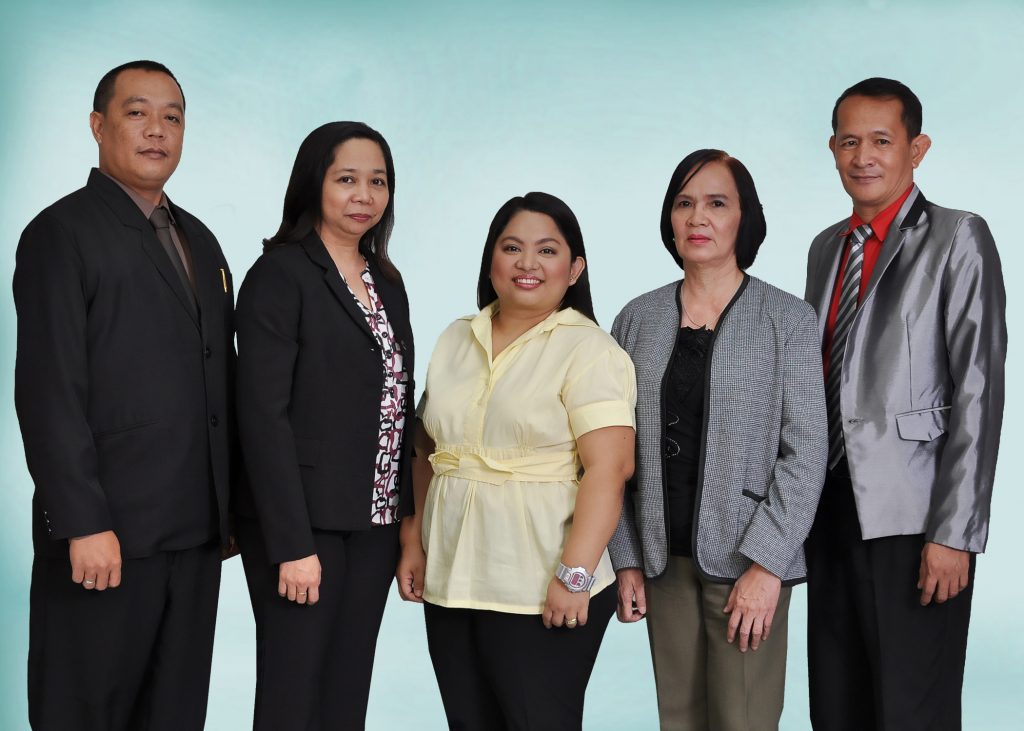 LEFT TO RIGHT
Roy M. Camino, OM & Director / Dra. Muriel E. Bongat, President / Kristine Jan T. Bongat, Treasurer / Elva D. Bongat, Director / Cesar J. Delim, Director
Services
Premises Security Services

Intelligence, Investigation & Undercover Operations

K-9 Sniffing Dogs

CCTV Security Operator/Monitoring

Armored Security Services