The job of a security guard is to maintain a safe and secure environment by doing 24/7 security surveillance in the entire company. They make sure that all of your customers and employees are safe and at peace if ever a threat comes. A security guard should be prepared for any risk that could happen in his/her guarding station.
There are also different types of security guards in the industry that are based on their assigned tasks. One of the examples would be an unarmed security guard which patrols every location, monitors the security system, and in some cases, respond to threats. Next is armed security guards, they are usually the ones assigned to a site that needs physical force. And there are corporate security guards, which are good at dealing with customers, and they work alongside other employees. Lastly is the warehouse security guards, their work is to protect the property inside of the warehouse, and they're the ones who get to access the warehouse.
1. Benefits of Having a Security Guard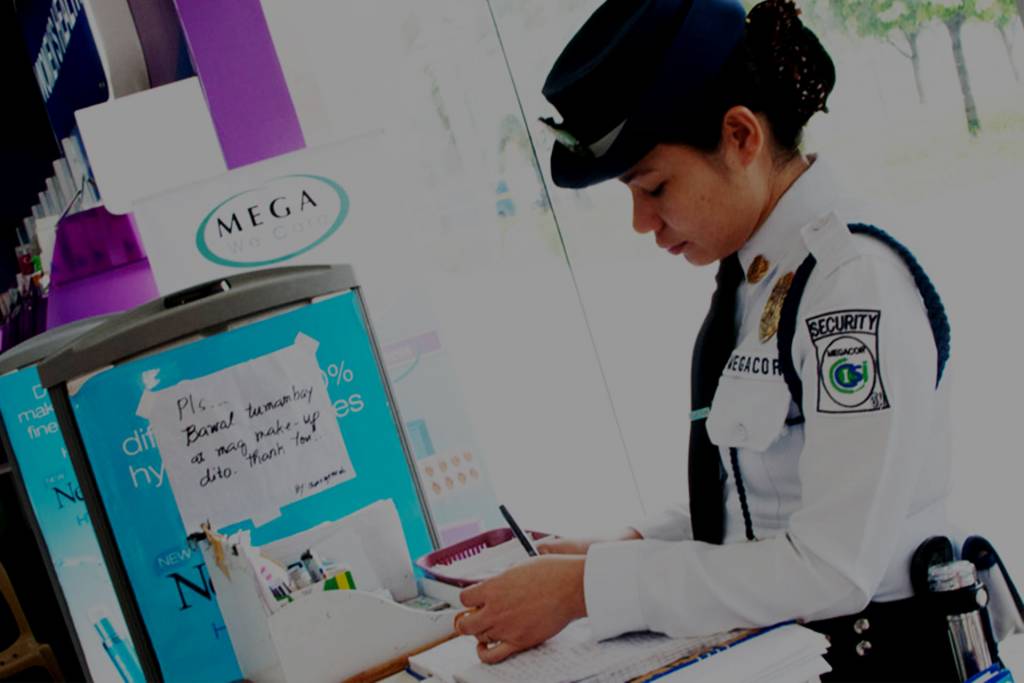 Having a security guard will monitor your company as a routine and it can lessen your stress and worry because you know your area is safe. It can also lessen tendencies of theft in your area.
Here are the reasons why it is essential to hire them in your facilities based on their assigned location:
1.1. Per Industry
Aiport
For airports, security guards need to be knowledgeable in computer devices and other tech devices, since airports have a lot of high-tech devices. They will be the ones to monitor the people inside and outside of the airport behind the camera. There are some security guards who will do a whole day surveillance of the entire airport just to look out on any suspicious activities. They are instructed to be strict in the establishment because there are a lot of people inside, locals and foreigners alike, that's why they need to be extra careful. They are also required to do a security screening for everyone that enters the airport. With X-ray machines and other high-tech devices, they can examine the belongings of a passenger to see if there are any harmful weapons, and will make sure it won't harm the other people inside.

Bank
Security guards that undergo training are knowledgeable in handling armed guns, so that they are prepared when a threat happens. Having a well-trained security guard in banks will help and assist clients for inquiries and registration. Their assistance is also needed when the money is being transferred inside the bank. And most importantly, security guards will protect your employees, clients, and the whole facility for any crimes that might happen. That's why they are trained to be alert at all times and act immediately upon any signs of threats.
Learn more about the importance of a security guard in bank offices.

Mall
Every mall has a variety of stores inside, and security guards could also work for stores while others will do their regular routine to monitor the premises. Since the mall is a crowded place, that's why security guards check or inspect the bag of every person that enters the place. Customers can rely on them for asking directions, as well as report to them if a child got lost. They will also escort customers during emergencies and will contact authorities if it is required in the incident.

Resort
It is essential to hire them in your resort because they make sure guests and their personal belongings are all safe. They will also monitor your guests from various locations with the surveillance cameras. 

Hospital
Security guards will make sure the whole facility of the hospital is guarded well, especially in the sensitive areas of the establishment. That part of the hospital is protected with locks and security systems like CCTVs. By having them around the hospital, any inappropriate behavior and tendencies of harassment can be avoided. Security guards are required to write, record, and report an incident, and if needed they will call law enforcement officers. It is part of their duty to do a whole day surveillance to your hospital for the safety of the patients and the employees. They can also manage angry patients or family members from the burst of their emotions that cause a scene from the other clients.

Campus
If you own a school, the benefits of having security guards will prevent any harm that may be caused to the faculty member, and most especially to the students. They will patrol and guard the campus for the whole day from intruders. Aside from keeping the students and school employees, they also keep the parents or guardians company, and protect them from danger. They also respond to emergencies, like school shootings and accidents.
To know more about the benefits of school security guards, visit our page.

Warehouse
If you own a warehouse, security guards will have access to it, as their responsibility is to protect valuable items inside and the employees as well. They also manage and record visitors that enter the premises. Security guards are required to be well-trained, especially with armed weapons that will be needed in emergency situations.

Events
Planning an event is tough because there are a lot of things you are going to need. You're going to need a security guard because they know how to handle large crowds, and they will do security measures first before they let the people enter the event. Another duty of theirs is to assist guests, especially VIPs, as well as help control gate crashers and stampedes. The security system is also important during any kind of event because with CCTV they can identify an intruder easily. They manage the safety of the people in the event of an emergency like fire, bombing, etc.
Visit our page where you can read more about the importance of security guards in big events.

Broadcast Network
Security guards will track all the records that come inside the establishment. They have access to the names that have an appointment inside the premises, and they also assist them inside. If there is a large number of people outside the establishment, security guards know how to organize them and prevent them from causing violence.

1.2. Emergency / Calamity
Earthquakes
Natural calamities like earthquakes are unpredictable, that's why it is better to have a well-trained security guard in your building. Security guards will always stay alert on their position and will help people leave the building safe. They need to make sure people won't panic in this kind of situation. Even after the calamity, they will ensure that everyone is safe and no one is missing. They will work with the search and rescue teams if someone gets trapped inside the building until they are found.
Learn more about how can a security guard help people during earthquakes.

Threat / Terrorist attacks
Security guards are well-trained in any kind of threatening situation. They are trained to use armed guns and prevent negative incidents from happening by monitoring everything for the whole day. And if a threat happens such as terrorist attacks, security guards will contact the authorities right away.

Storms
If there's an aftermath of the storm, like floods, a security guard will advise the employees to stay inside the office and evacuate them to a safer place until the storm calms down. They will also contact the authorities for rescuing the people inside the building.

2. Pros and Cons in Hiring for Business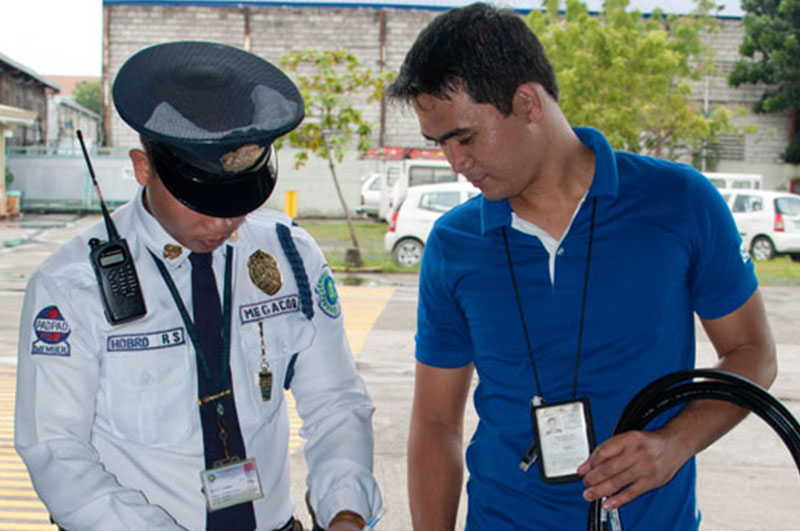 Making decisions can be confusing at times, especially if both sides have their own pros and cons. But there are advantages when you hire a security guard because you will need them for the protection of the whole company, which includes you, your customers/clients, and your employees. Since the job of a security guard is to monitor the company daily, the tendencies of crime to happen in your area will be lessened. Other than guarding your company, a security guard needs to be good at socializing. It is part of their job, other than protecting the people, their job is to also assist and guide your customers, whether opening the door for them or giving directions, this will increase the satisfaction of your customers to your company.
The disadvantage of a security guard is relying on them for defense. There are bigger threats that may happen in your company that security guards cannot handle, and we still need police officers for handling an incident like hostage-taking. That's why security guards still need to call the police station immediately to stop a crime.
3. Security Agency or In-House Security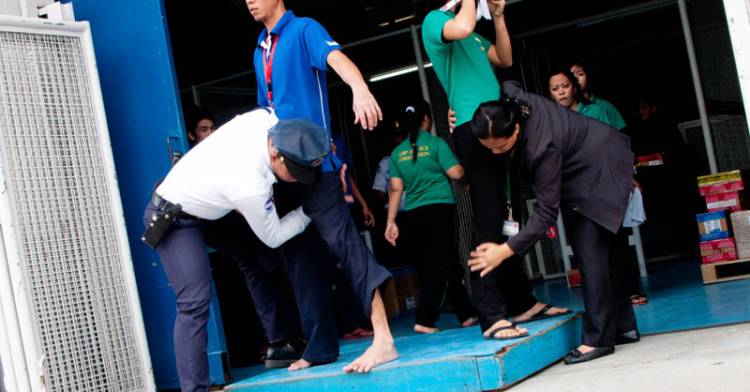 Both hiring from a security agency and an in-house agency have their own benefits for the company. Like for in-house security guards, they only work for one company. But one of the benefits of hiring someone from an agency is they can start their work right away, compared to in-house security guards who still need more training. One of the reasons why people opt to outsource for security guards is because it's cost-efficient. An agency provides most of the things they need for work, like uniforms, equipment, etc. The agency can handpick security guards suited to your company because they provide training and equipment for them as well. Security guards from an agency are also trained in making reports such as logs, post orders, actions, etc. that can be a result of good service.
To know more about the benefits of outsourcing security guards from an agency visit our website.
4. Education and Training Program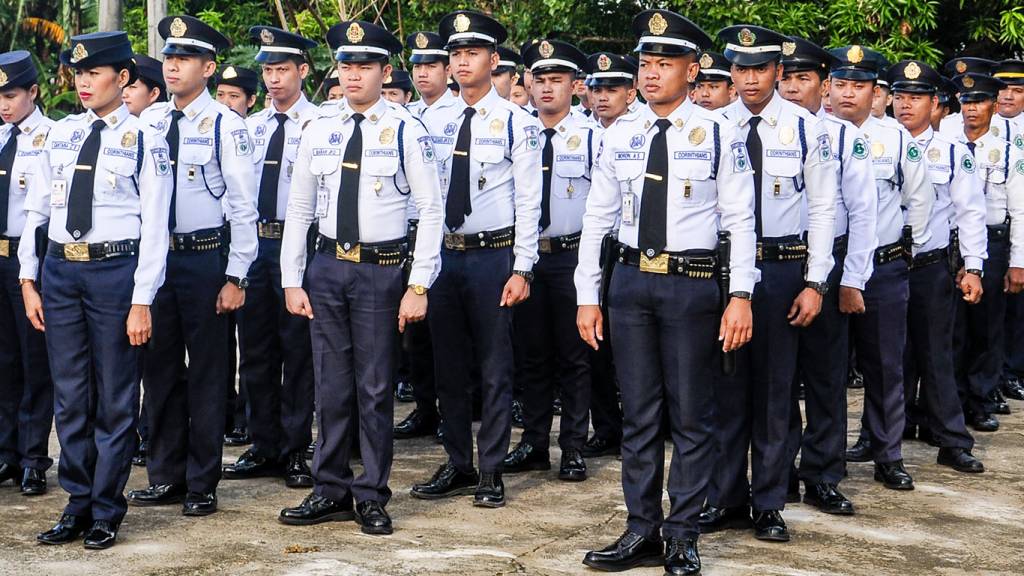 Security education and training programs for security guards help enhance their analytical skills and improve other skills set like self-defense. Because of education and training, security guards are aware of different kinds of threats and know how to act properly, both physically and mentally. Having security guards in your company will help build the trust of your customers, especially if the company is situated somewhere near unsafe places. Every business, even yours, requires security guards to have their formal training. Not only are they going to protect the premises of the company, but your employees as well. It is also a good thing that security guards can go alongside authorities by documenting incidents and reporting them right away.

Read and learn more about the importance of education and training for security guards.

We hope this article helped you know more about the importance of security guards to your company or business. Especially nowadays where there are a lot of mishaps happening, we need extra protection for our customers and employees. If you're looking for security guards for your company, you can contact us today and we will gladly help you.


Tags: