Hotels are not easy to run because there are a lot of things to consider such as customer service, food, cleanliness and sanitation of the whole place, designation of tasks for all the staff members, etc. It's a busy place with several people coming in and going out on a daily basis, so it's also vulnerable to different hotel threats that compromise the safety and security of the people.
Related: 5 Hotel Threats and How to Prevent Them
Proper security implementation should be one of the topmost priorities of every hotel operator or hospitality business — as safety is necessary for guests to feel completely at ease and relaxed during their stay. It shouldn't be taken for granted, and immediate action should be made because you are not only protecting your guests, but you are also securing the whole place, the staff member, as well as other assets.
With that, here are essential tips to enhance hotel security:
Educate and Train Your Staff Properly
Every staff member should be properly educated and trained with the different security protocols implemented in the hotel, so they don't stay oblivious to the potential threats that can happen. Once they are thoroughly trained, it will also raise more security awareness on their end, which will enable them to be more mindful in contributing to the safety and security of the guests, other staff members, and the whole premise itself.
Carry Out Background Checks on All Your Staff
As much as you would want to think that all the employees or staff that you hire in the hotel are trustworthy, it's still better to be safe and carry background checks on all of them. Doing this helps you know if they had previous crimes or if they have any negative agenda that will put the whole hotel's and everyone's safety at risk. Bottom line: you can never be too sure about the people you employ, so it's vital that you do not miss out on running background checks.
Hire a Security Team 55
Hiring a security team from a reputable security agency is crucial, especially for big hotels that accommodate a large number of guests. These security guards are trained to handle possible security threats and issues that can occur within the hotel premises. Take note that the bigger the vicinity, the more it becomes a target for criminals and threats, so it's highly advisable to implement maximum security and avoid every threat as much as possible.
Install High-Quality CCTV System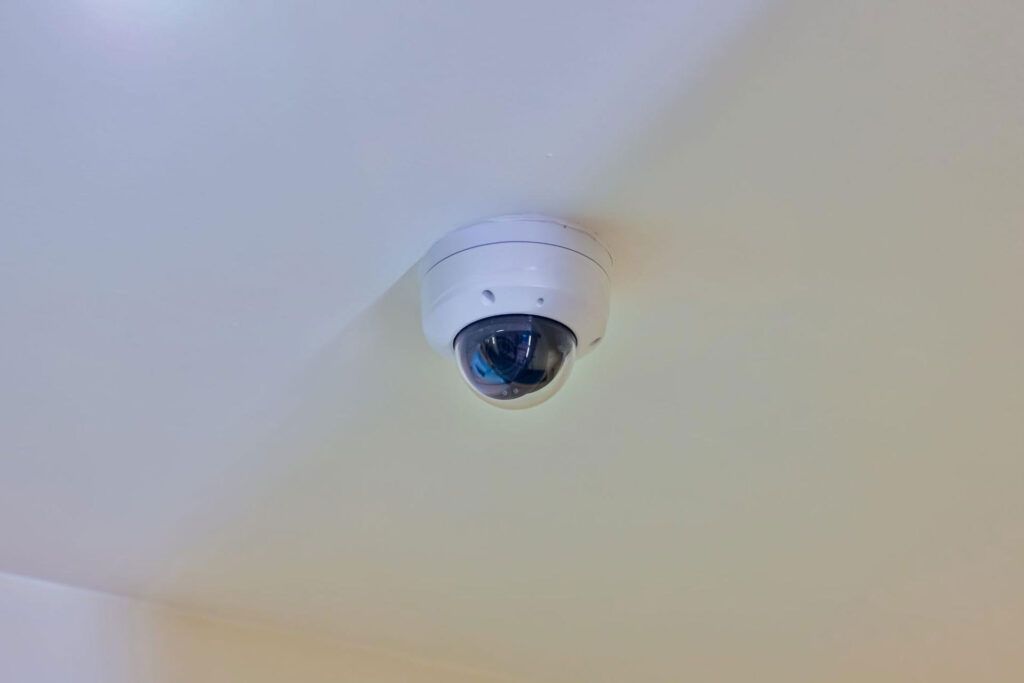 It's important to install a high-quality CCTV system within the premises as it will help enhance the security of the hotel, and most importantly monitor suspicious activities that can potentially be the cause of danger in the hotel. On top of that, CCTV cameras are ideally great deterrents for burglars because they don't want to get caught on camera and provide any evidence of the crime that they are planning to do. You may also want to install CCTV cameras in unfrequented and secluded areas because it's where crimes can also take place.
Related: The Best Places to Position CCTV Cameras in Your Business
Upgrade to Wireless Electronic Locks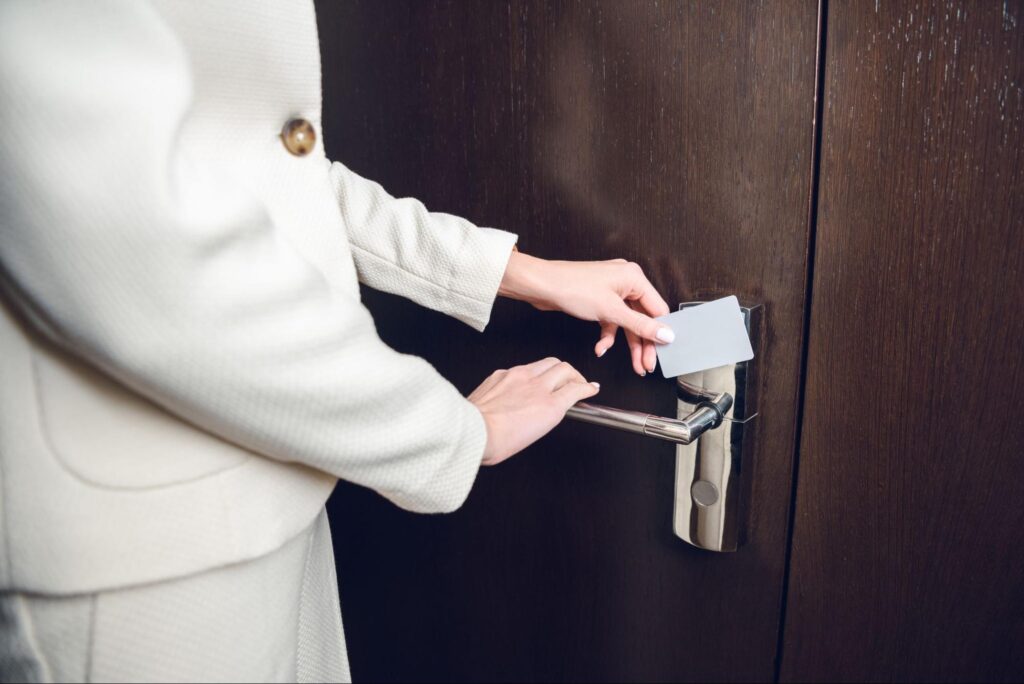 Upgrading the locks in hotel rooms is very important nowadays since burglars or perpetrators target these places to steal from guests. The conventional type of locks and keys don't stand a chance against burglars, so if your hotel is still banking on that — this is your sign to upgrade to a wireless electronic lock and key system for better security.
Place Access Control
Having an electronic lock and key system goes hand-in-hand with access control systems. An access control system helps limit theft instances and heightens room security because it's designed to identify who has the authority to enter the room if they swipe the right key card. Placing access control allows you to control where guests go and enter, most particularly, prevent non-guests from entering rooms and areas in the hotel that they're not supposed to visit. 

Contact us today if you need specialized security services, and we will gladly offer you the best of our services!

Tags: