Every home has its own cleaning methods and how often they do it. Alongside these cleaning methods are the cleaning tools that help you do everything easier. Having the right tools to assist in cleaning your home doesn't only make the cleaning process easier, but also creates more efficient results. In this article, we will be listing down the important cleaning tools for every home.
1. Dependable Scrub Brush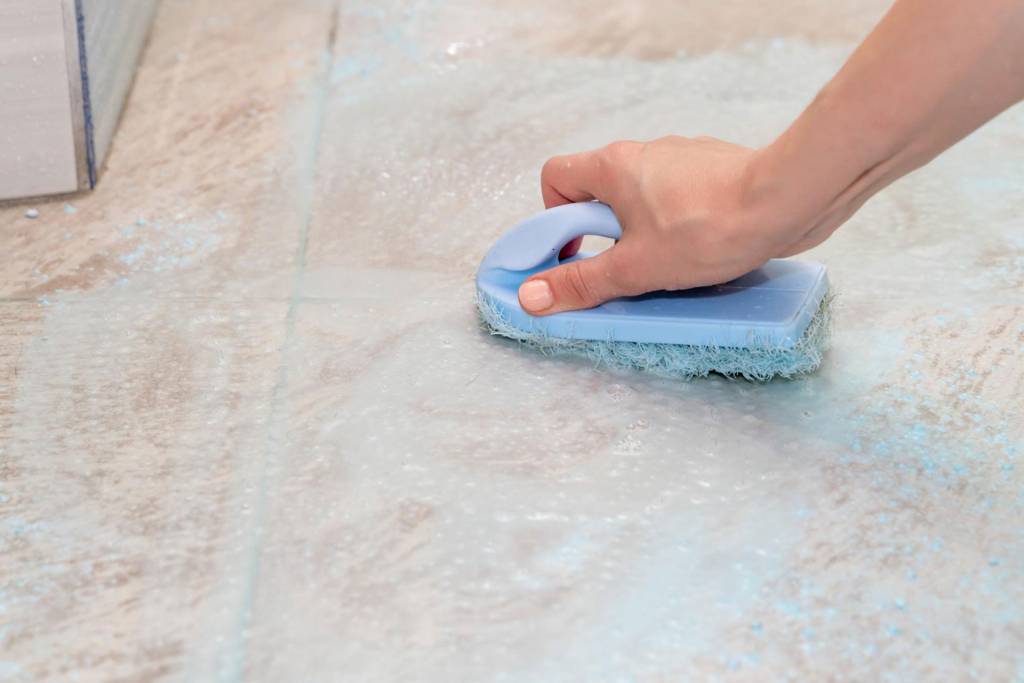 A scrub brush is a must-have cleaning tool for every home. This tool may not be as big as other cleaning tools, but it can be used for a lot of things and comes in different sizes, depending on where you are going to use them. It can scrub clean every nook and cranny of the garage floor, patio, car mats, bathroom floor, and walls. You can also use these dependable scrub brushes for cleaning garbage bins and removing the dry mud off the bottom of the shoe.
2. Microfiber Cloths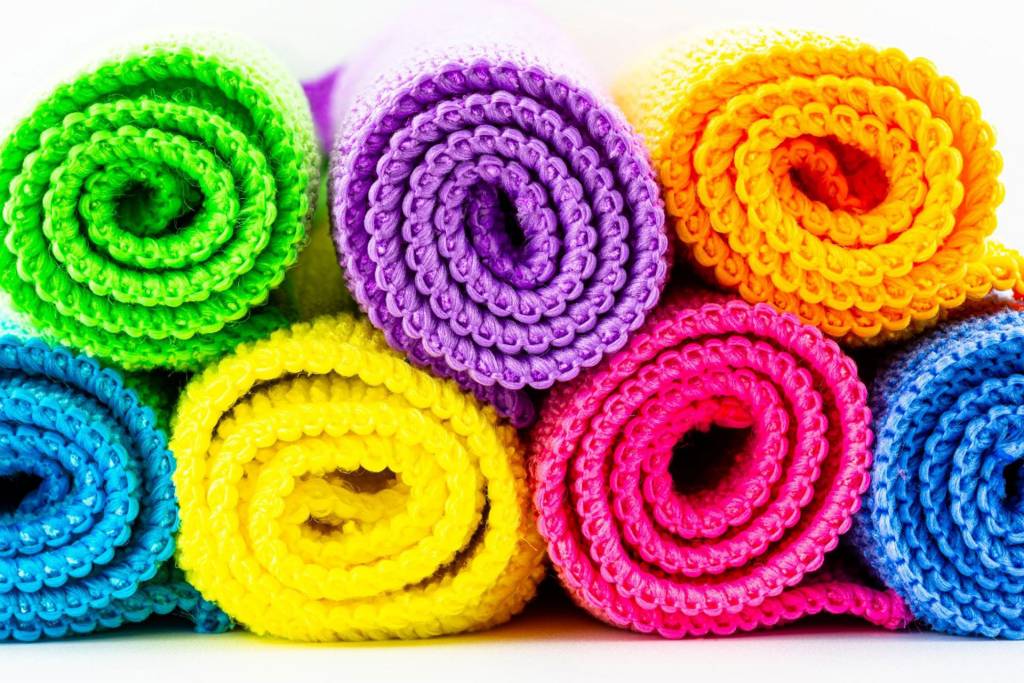 Microfiber cloths get a good hold of dust and dirt from surfaces, which makes them an essential cleaning tool for your home. On top of that, microfiber cloths are gentle to use on any surface and will not leave any scratches during cleaning. They are also absorbent and don't leave any streaks, especially when being used to clean glass surfaces. With a damp microfiber cloth, you are sure to wipe clean different surfaces in your home.
3. Powerful Vacuum Cleaner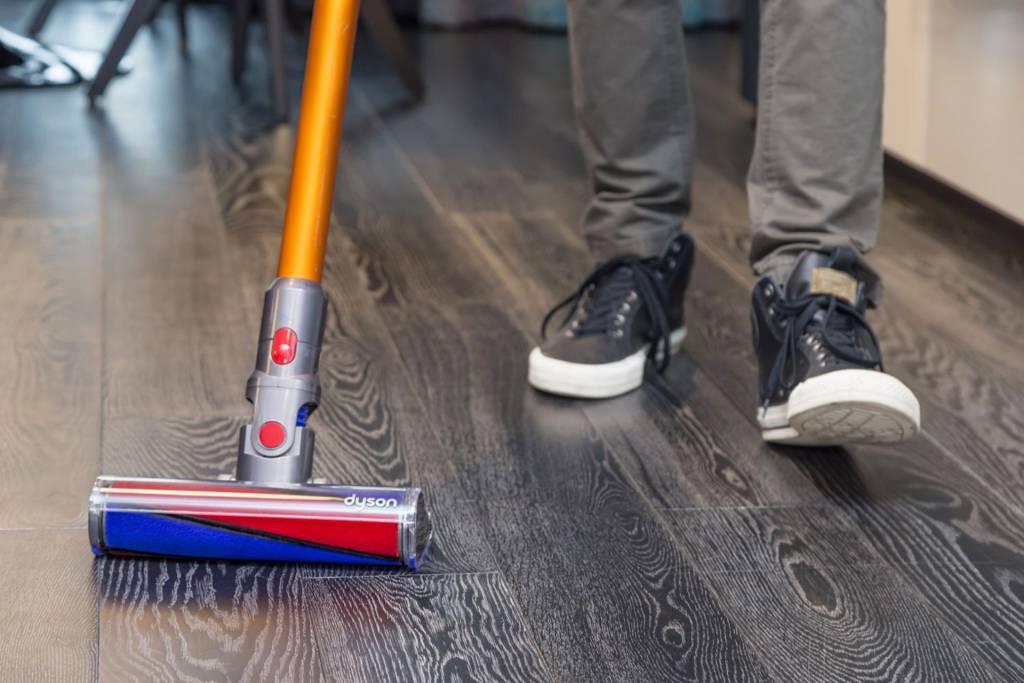 Vacuum cleaners come in handy and make a good investment for you as they can be used to clean various surfaces. You can simply use vacuums to thoroughly remove dust and dirt from upholstery, floors, ceilings, and even remove pet hairs. Along with the vacuum cleaner are the handheld attachments that are helpful for cleaning different areas of your home.
4. Spray Bottle
Spray bottles are a good addition to your cleaning tools at home if you are into DIY products as they are useful containers for homemade cleaning solutions. Having a few of these cleaning goodies will not cost you that much and will also last for a long time.
5. Pair of Hand Gloves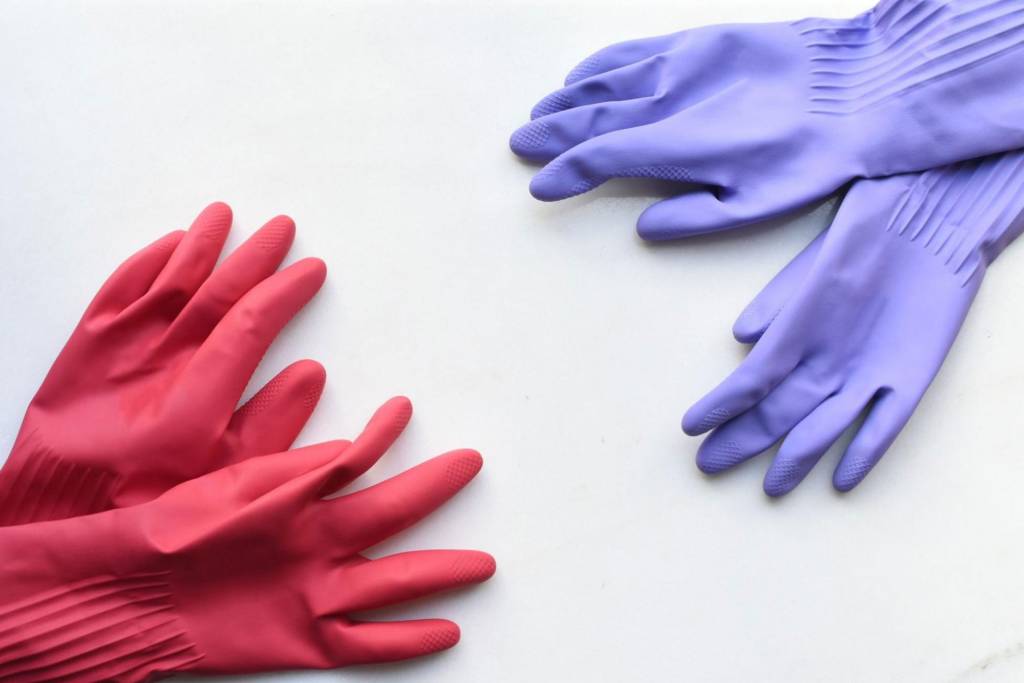 You need some protection for your hands while you clean, especially when using cleaning solutions that contain harsh chemicals. That's why a pair of hand gloves should be included in the important cleaning tools you have at home. You can use hand gloves for gardening, cleaning the toilet, washing the dishes, etc. But of course, you have to see to it that you use different pairs of gloves for different purposes. Avoid using one pair for all areas to avoid cross-contamination and a mix of chemicals.
6. Broom and Dustpan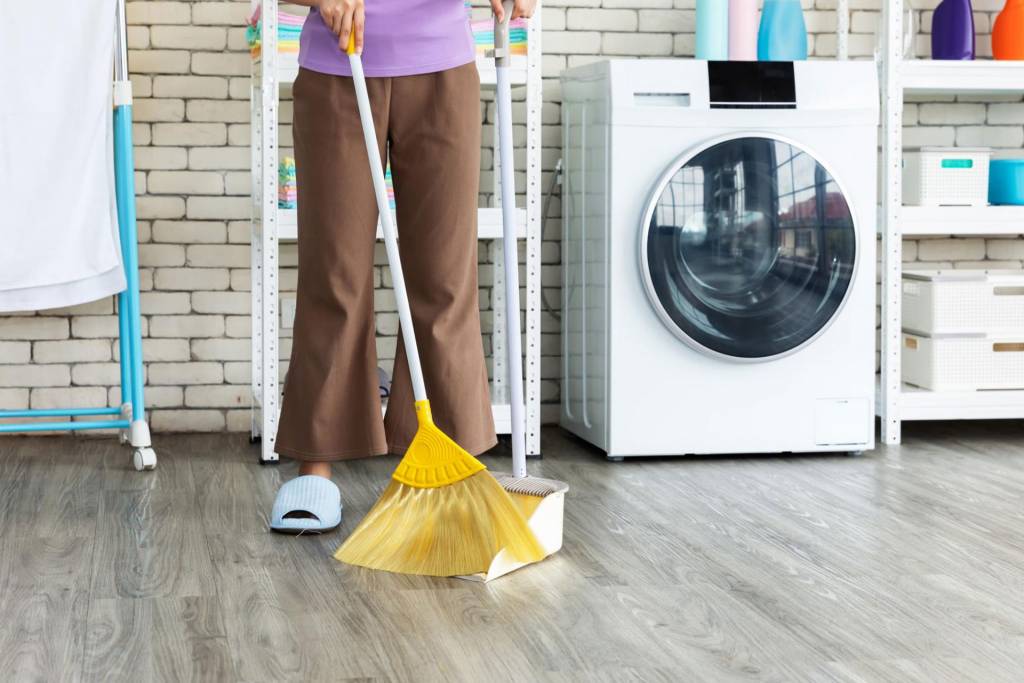 The broom and dustpan are your trusted traditional cleaning tools. This duo is always a necessity for every household as they easily sweep and scoop dust and dirt from the floor. Although the vacuum cleaner brings convenience in terms of usability and features, the broom and dustpan still remain the most used cleaning tools for every home because they are basically easier to use and more accessible.
7. Mop and Bucket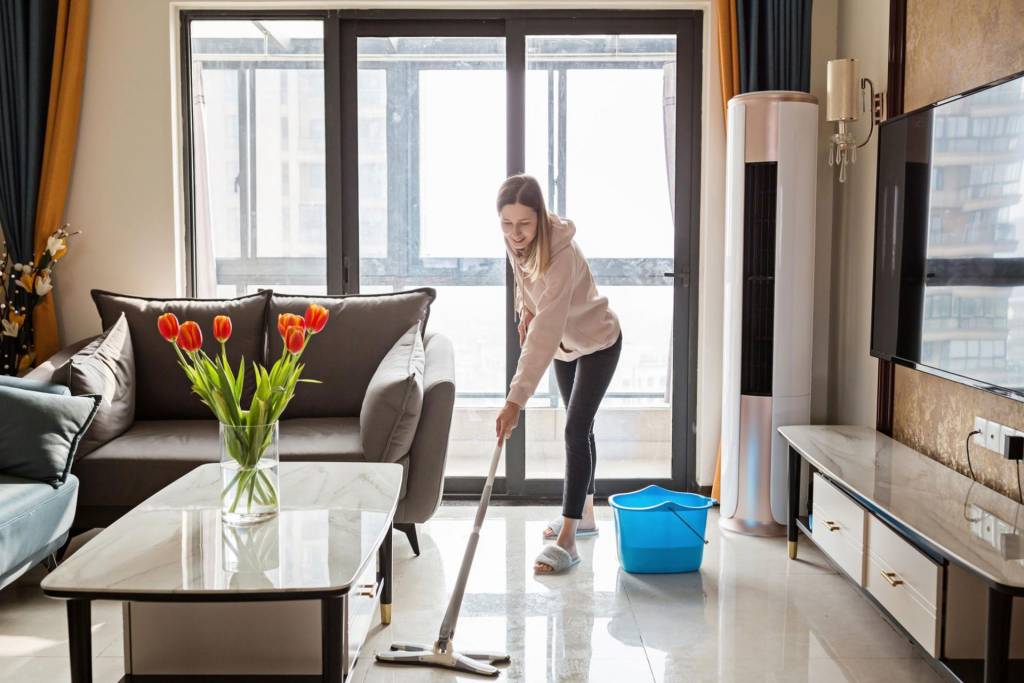 The mop and bucket are both useful together and even separately. You can use the mop for cleaning the floor and the bucket for holding the cleaning solution or for soaking other cleaning tools. You can either purchase the mop and bucket separately or have them as a set. They are another cleaning duo that you shouldn't miss when you are replenishing cleaning tools at home.
8. White Cleaning Cloths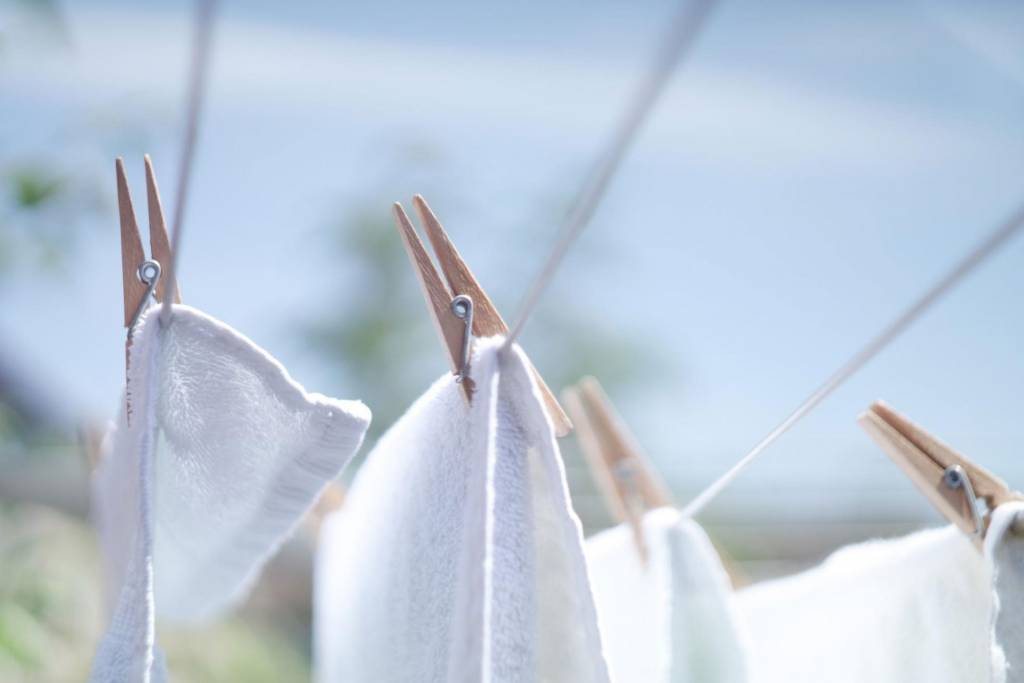 White cleaning cloths are inexpensive and go a long way when it comes to cleaning. They are effective cleaning tools for removing stains from carpets and clothing. Unlike colored cleaning cloths, the white ones don't have the tendency to pass on colorings or pigments on other fabrics that could make the stain problem worse.
9. Sponges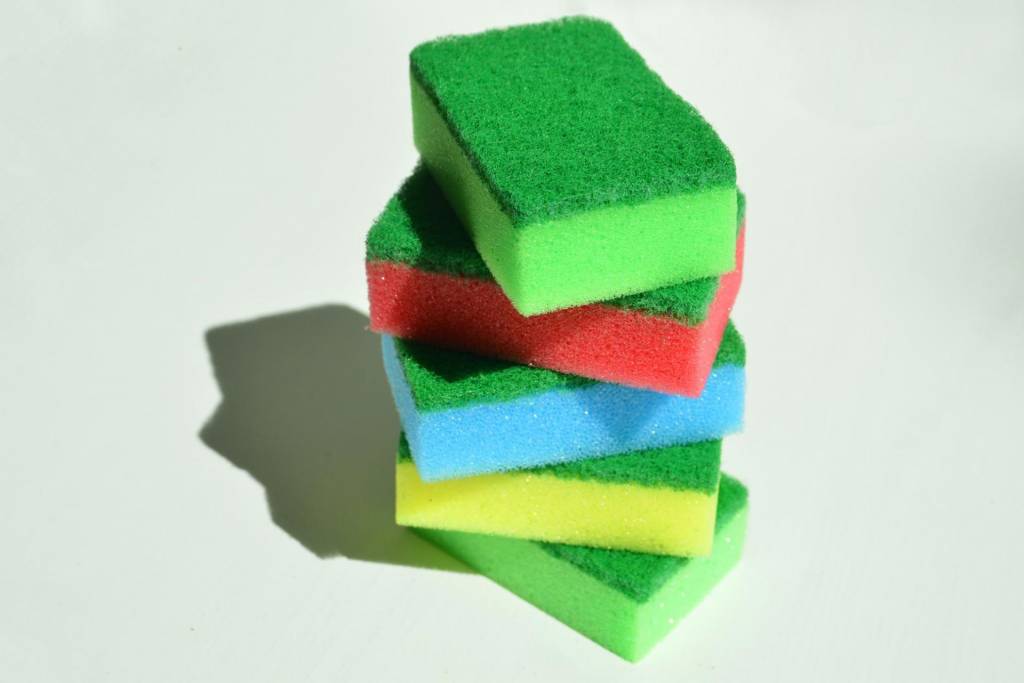 Sponges are one of the primary cleaning tools in every household. They are used daily for washing the dishes. The good thing about sponges is that they are not only absorbent but are also useful for scrubbing away grimes and grease from surfaces.
10. Squeegee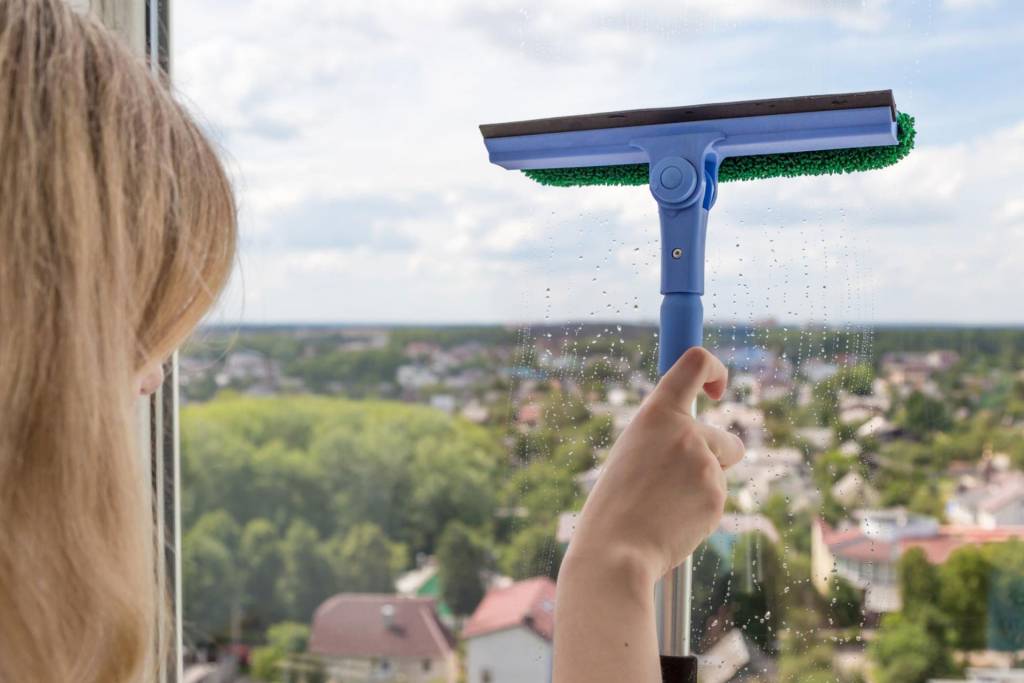 A squeegee is not normally a part of every household's cleaning tools because you would normally see it being used by professional cleaners or commercially, but they are convenient to have and turn out to be essential in the long run, especially if you are into thorough cleaning for your home. It is especially useful for cleaning windows to avoid leaving streaks on the glass surface and for keeping your shower area free from molds and mildew.

In the event that the rubber blade of your squeegee is not as effective as it used to be in removing excess liquid from surfaces, you would need to replace it at once, so your squeegee can be used for cleaning again.

We hope that this article has been helpful in listing down the important cleaning tools for every home.

If you are in need of professional cleaning for your home or business, contact us today and we will be glad to offer you the best of our services!

Tags: